Picking with Reyne – Vol 17
August 28th, 2010 by
admin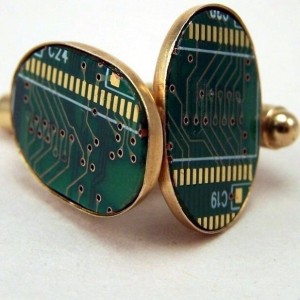 It's no mystery that antiques are the biggest "green" thing going. It's not like antique enthusiasts are jumping on the "green" wagon either. We were "green" long before it was the cool thing to be.
But the latest hip trend I see is antiquer's taking what we call "findings" which are pieces of antique or vintage items (not the entire thing) and resourcing them. In short, we are recycling recycled items!
How does one do that? I'll give you a few examples:
Rice grain bags – currently very hot in the Southern market. What does one do with them? Covering antique chairs, or making pillows for the couch with them. They are so popular, that Restoration Hardware has caught on and is selling reproduction pillows.
Jewelry – I've seen jewelry artists taking lone earrings, single shoe clips, buttons, etc and adorning jackets with them, or creating necklaces with the older pieces as pendants or parts.
Photographers are taking cool old painting frames and using them to showcase great black and white photography.
I remember the first time I saw something like this was several years back when I saw typewriter keys being used to create names on a necklace.
Then it was mahjong tiles incorporated into bracelets; vintage bottle caps used to embellish purses…
I have also met dealers that specialize in "found" objects. Interior decorators have been recycling antiques for years. Take a look at how interior designer Kelly Giesen works with vintage doors, hardware and mixes vintage lighting with traditional:
I'd love to hear your suggestions on making old new again. Tell us about it here!
Reyne