Reyne Gauge: Celebrity Vintage Round-Up
July 20th, 2010 by
admin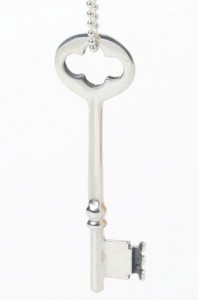 I love reading all the style magazines and checking out all the tabloids.  I'm not reading the articles, but more scanning the images to see who is wearing what vintage couture.  These days it seems celebrities and their stylists love to mix and match vintage with new.  I love that!  To me, nothing spices up a great pair of jeans and a t-shirt than a stack of Chanel bracelets on your wrist or even a pair of retro Vans.
I know I know, some of this stuff you can buy new today, but does it really have that "worn in" feel?  I mean, to me it screams "I've got tons of money but I'm going old skool cause I can!"  – and you can too!
Let's take a look at who was seen wearing what…
For starters, numerous female celebrities are sporting Tiffany & Co.'s Victorian era diamond encrusted pendant necklace.  I love that even Tiffany's is looking at making old new again!
Penelope Cruz hit the red carpet wearing a vintage Gianni Versace white gown.  She really rocked the gown by not overdoing the accessories.  A simple clutch, and chandelier diamond earrings.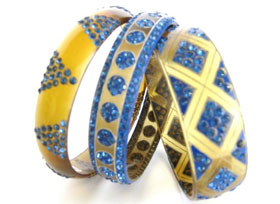 Another trend hitting the red carpet are stacking bangles.  You can get the same look by passing the new high priced designer bracelets for stacks of 1950-1970s rhinestone encrusted celluloid or Bakelite ones.  The more bling, the better!
In May – InStyle magazine was inspired by Faye Dunaway and the white eyelet dress she wore on the set of Extraordinary Seaman (circa 1969). Vintage "Eyelet" dresses are a dime a dozen at your local vintage couture hot spot, and on eBay.  Add a splash of color with a great tortoise bangle and a great pair of sandals!
This floored me…remember when you were in high school or college and "top siders" were all the rage?  Thereee back! Nordstroms is still them in silver – yes, you read right…SILVER.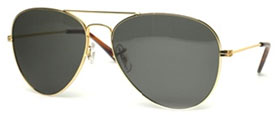 Aviators are still as hot as they were when we saw Tom Cruise wearing them in Top Gun.
Debra Messing come to find out is a huge fan of vintage jewelry.  I caught a glimpse of some of her prize possessions and what I noticed is she has very eclectic tastes.  Many jewelry collectors follow a specific artist, or period – she is all over the board, and I love it!  I believe she is a follower of "If I like it, I want it"
Another celebrity expressing their passion for vintage?  Scarlett Johansson!  What does she crave?  Like most women, shoes. Alas she collects vintage silhouettes from the 1940s and 50s.  That's her idea of glam!  I know I can't pass up a great pair of heels!
Last but not least, host Cat Deeley from "So You Think You Can Dance"   She's loves a good flea market find or she'll do a complete turn and sport something by Alexander McQueen.  I love versatility!
Have you seen a celebrity wearing vintage? Tell us about it – here!