Selling Your Antiques Online -By Reyne Haines
August 3rd, 2012 by
admin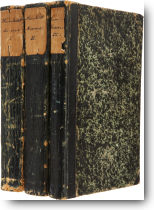 At some point in time collectors are faced with the need to deaccession, or pair down their collections.   They often tire of their earlier purchases, deciding to upgrade to more rare, or one of a kind pieces. Sometimes they shift gears altogether, collecting a completely different artist, or era.
Selling your antiques online has both risks and rewards.  It offers you great opportunities to get in front of large audiences and obtain a good bang for the marketing buck.  After all, what could be better than getting to enjoy something for a while, then sharing it with some else by selling it for a profit?  For the addicted, this generally affords you the opportunity to purchase another great item, perhaps even more rare and expensive, which starts the process all over again!
As always, marketing your items is very important.  For this, you'll need really good pictures!  Since the buyer is unable to hold the item in hand, you'll also need to provide thorough descriptions.  Be open to answering questions from inquisitive buyers.  Price your items based on your research and current market conditions.  Keeping a list of which client bought what type of item can prove handy in the future when selling similar things.
There are many venues you can use to sell your collectables.  So which ones are best?  That depends on what it is you have to sell.  There are sites like eBay and Craigslist which work well for certain items,  but would they really offer the serious collectors for your Tiffany glass collection?
Other venues exist to help your efforts.  Google "selling antiques online" and you will find over a million results for auctions, online antique malls, and collectors clubs that might help you get in front of the right kind of buyers which should bring you more opportunity.
When working with online auctions or an online mall, it is important to know a few things.  First, do they deal in items like the ones you have?  Second, you should find out what kind of agreements they have between buyers and sellers.  Ask how they settle the purchase and what fees could be charged to you.  Finally, what kind of protection do they offer for both the buyer and the seller?
Remember, do not ship your item until payment has been received.  If you accept credit cards, be cautious when accepting credit cards from certain countries. You may not want to sell your entire collection to the Nigerian prince offering to pay you with his credit card.  PayPal is often the safe method for accepting credit cards if you do not already have merchant status in place.
Whether you use a popular online auction or mall, or create a web site yourself, you should be knowledgeable and exercise a sound strategy when offering your antiques.  In today's world it isn't just "caveat emptor" but also "vendo cum cautela" (sell with caution) as well.