Sotheby's – Old Masters Week – New York
January 12th, 2011 by
admin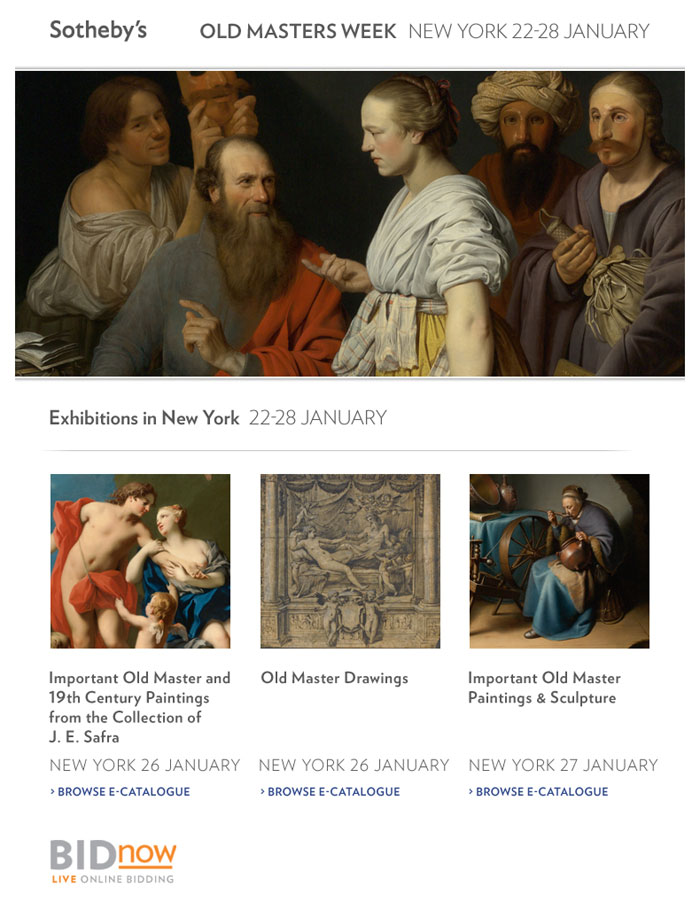 Important Old Master and 19th Century Paintings from the Collection of J.E. Safra
January 26th, 2011
The Sale of Works from the collection of J.E. Safra is sure to be one of the highlights of the Old Masters calendar this year. Mr Safra's collection – put together with a keen eye and insatiable intellectual curiosity – spans a wide range of periods and schools.
Old Master Drawings
January 26th, 2011
A highlight of this sale is Rembrandt's immensely powerful study for hi early masterpiece, Judas Returning the Thirty Pieces of Silver (1629), and is one of only a tiny handful of the artist's drawings  that can be clearly related to a painting, and is the most important Rembrandt drawing to come on the market in a generation.
Important Old Master Paintings & Sculpture
January 27th, 2011
The Important Old Master Paintings & Sculpture auction in New York features significant works by artists from across Europe.