Picking with Reyne Vol. 22: A little picking strategy at auction… Part I
October 18th, 2010 by
admin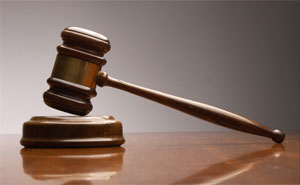 Who says you can only pick door to door?  There are plenty of picking opportunities that arise at auction.   I know I've bought tons of box lots over the years – gave away the dreck and sold the diamonds!
Recently I spoke with my good friend, Martin Willis.  Martin is a second generation auctioneer, with 35 years of auction and antique experience under his belt.  And he just happens to be a  bit of a picker as well.   We had a great conversation about one's ability to make some serious cash picking at auction and it went a little something like this…
Reyne: Martin, you've worked for auctions and also had your own auction – is there really money to be made there or does stuff always sell for a retail price?
Martin: First of all, I want to say that I truly believe that there is at least one or many more bargains at every single auction, no exception. I had a client that used to sit in all the New York "big house" auctions back in the 1990s.  The focus at these sales were the big-ticket items and he would often buy mid range paintings for a good  deal and put them in my auctions and make a very good profit. I would spotlight them versus less attention in the previous sale it was in. For instance, he bought a Polish painting for $500, which I sold for $12,000.
Actually, I have done the same thing. Bid on mid to low tier paintings at Sotheby's and Christie's only to sell them at Butterfields for a nice profit.   Most people think deals are never found at the big New York houses but that is so not true.
Reyne: What are some strategies you can share that would make my experience a good one?
Martin:  The number one rule in buying well at auction is patience coupled with perseverance. Attending in person is the safest way to find a deal. First of all, if you have knowledge in a particular item and have an interest in buying, look around and see if you can find it. For example, say I collect art pottery. Now I will scour the auction for the pottery, catalog in hand. If I find a piece, I make sure it is described and estimated properly. I should say that it usually does not matter how something is estimated, if enough people are aware of the piece, it will seek the correct price. On the other hand, if it is misidentified, you have a chance. There are mistakes in all auction houses; it simply cannot be avoided with the vast amount of property handled.
Good points. You can't know it all and even with catalogs now hosted online for all the world to see, plenty of things slip through the cracks.
Martin: Next, check out group lots, they are a great way to buy. A piece placed in a group, generally means the cataloger did not think it could stand on its own. If you can find that nice piece of pottery in a group lot, you have a great chance of getting a good deal.
If it is a long auction and your item is coming up toward the end, wait it out. The crowd will trickle down and there will be less competition. When I mentioned before that there is always a deal at an auction, while you wait for your item(s) to come up, you are liable to see a bargain, so be on the lookout. A word of caution, speaking from experience, do not bid on something unless you have looked at it. I have owned a lot of white elephants that looked good from 50 feet away.
I have certainly done that a time or two.  You know the artist, you know it's right but you didn't personally inspect it to see the 5" crack running down the side….
Reyne: What are other strategies that work?
Martin: My close friend and former partner was hired to bid at an auction house in Illinois on a major period American secretary. Once he carefully inspected it and gave his client a condition report, he had the authority to bid as high as $350,000 on it. Before the auction, he spoke with the auctioneer and said he wanted to bid on the piece, but did not want anyone to know he was bidding. Often people will bid higher on something when a noted expert such as him bids on a piece. He told the auctioneer to look at him when the piece comes up and if his arms are folded, to take his bid. Once he was to drop his arms to his side, he was out. The bidding started at $50,000 and went slowly up to $220,000; my friend was the winning bidder. He said it caused a bit of a stir as everyone else bidding was watching him and wondering who was bidding. They also wondered how whoever it was could be bidding, as they saw nothing going on in the direction the auctioneer was looking in. When the auctioneer said sold, my friend held up his bidder number and there was a bit of grumbling. Now, I am not sure if he got it for less then if he was openly bidding, but I assume he probably did.
I have experienced this too.  That's why I sit at the back of the room, or I leave an absentee bid on things I really want. Then if it goes for more than the bid I left, I can still jump back in and bid more.
Reyne: What is the best strategy you have seen people using at an auction?
Martin: This one may be hard to swallow for a lot of people, but I have seen it work many times. I will just use an example: You are a Tiffany lamp collector and you attend an auction where there is an acorn shade Tiffany lamp. Your maximum bid will be $9,000. When you get there you see everyone you know that will buy the lamp for the same price. Auctioneers generally start something for around half the low estimate, sometimes lower, sometimes higher. Let's say the auction estimate is $8,000 to high $12,000. The auctioneer asks for an opening bid of $4,000. This is when you hold your card up and shout $7,000! Everyone turns and looks and the auctioneer may stumble and ask for the next increment of $7,250. At this point, often times no one will bid because it throws the whole thing off. If someone bids the $7,250 the auctioneer turns to you asking $7,500 you shout, $8,000! Often times it will be yours at this bid. By doing this, people will know you are serious, and often may think you are a bit nuts, so they will not bid again. I have seen this done with success dozens of times over the years.
Hahaha, I've seen people do this and I too thought they were nuts, or the auctioneer was just moving a bit slow and they wanted to hurry up and get to a "real" price.
Reyne: Do you think this negatively affects the sale?
Martin: I don't think so in my opinion. It would not happen enough at any given sale to cause a problem. However, I did watch quite a phenomenon happen at one time. Back in the day when I used own Seaboard Auction Gallery in Maine, I rented it out to specialty auctioneers when I was not having a sale. There was an auction of painted country antique collectibles such as baskets, Shaker pieces and the like. Attending the auction was the foremost dealer in country pieces sitting in the front row. Right off the bat she bid on the first 30 or so lots of the auction. She just held her card up until she owned each and every item, no matter how high it would go for. I watched dealer after dealer exit the sale in frustration. I don't know if it was her intention, but she cleared out most of the dealers at the auction and bought a large portion for a very good price. This is a case where I would say the auction was hurt.
Another phenomenon to note: Bargains at auctions often stem from a physiological situation. For instance, a nice piece may come up, well worth all the money and for some unknown reason, no one bids right away; this makes people wonder why no one is bidding, so no one will bid on it at all. If you are sure about the piece, don't second guess it; throw in a bid just before you think it may pass. You may start everyone bidding, or you may get a great buy.
Reyne: What strategies to buy at auction would you give to the novice?
WAIT WAIT WAIT right there….tune in next week when I post the answers to this question, and several more I had for Martin!
Before you go, make sure to check out Martin's podcast online:
http://www.antiqueauctionpodcast.com/
Martin brings you the skinny on some of the most important people in the world of antiques each week!