Picking with Reyne – Vol. 21 – Time to Sell
October 12th, 2010 by
admin
One of my pet peeves about this business is how dealers will keep merchandise for the longest period of time, waiting to sell for the ultimate dollar.
You buy something, and perhaps you get it for a song, and all you want is to get full retail for it.  Depending on the item, perhaps you can.  But if it's a common item, chances are – you won't.  And even if it's not a common item, after taking it to a few shows and it doesn't sell means it's time to cut bait.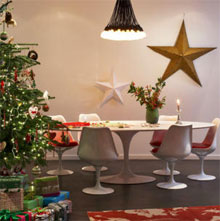 There is nothing worse than seeing the same tired merchandise show after show.  Buyers stop coming into your shop or show booth and dealers who are often your customers take their business elsewhere.
I know it is getting harder to find merchandise, and when you do find great stuff, it usually goes fast.  The key to being a successful seller is to constantly have new merchandise.   So if that means selling something for what you paid for it once you've carried it around a while, then that's what you need to do. You are tying up your money that could potentially be invested in another item that will sell faster and perhaps for a greater profit, and you are certainly losing the interest of your regular buyers.
With the holidays upon us, shoppers will be out in full force looking for that special something.  Take a few moments to consider the following:
1)      Offer a little holiday theme to your booth.   If you are selling fine china and stemware, bring in a dining room table and dress it up to show people how great your items could look in their home.
2)      If you have a variety of vintage Christmas bulbs and ornaments, perhaps bring in a vintage Christmas tree and decorate it.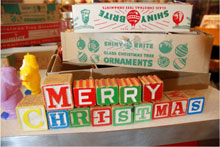 3)      Merchandise that you've had for a while place on one side of your booth with a sign offering a pre-holiday shopping special with a nice discount %  = that always motivates people to buy and it will generate additional cash for you to buy more items for the holiday shoppers.
Another suggestion you might consider during the holidays is to go into your booth once a week and move things around.  It gives the appearance of having new merchandise and people that shop your store often might see something they didn't see the time before.
I'd love to hear your marketing tips on how to move merchandise.  Drop me a line!
Happy Hunting!
Reyne