Picking with Reyne – Vol 12 – By Reyne Haines
July 16th, 2010 by
admin
To continue with picking storage units, I thought I'd give you a peek inside a day of one of my pickers…
Yesterday he was the lucky bidder for this storage unit: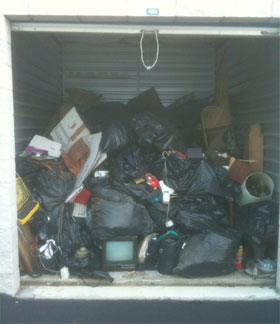 From the average person's eye, this looks like a whole lot of junk right?  Would you pay $50 for all of this?  Before you are quick to judge, let's take a look at what was tucked away in all those garbage bags…
Rule # 1 – Never leave food or trash in storage units.  Mice will get to them and then you will have bags with holes, and dead rats!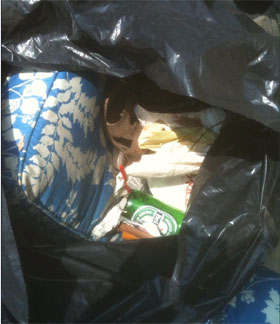 Rule #2 – Silver doesn't stand up to temperature and humidity well!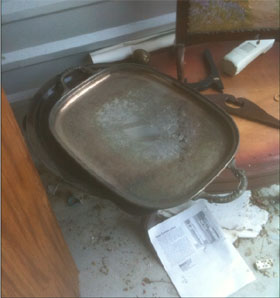 Rule #3 – If you were hoping to pass down the family china, you might want to pay your bill.  (Notice the Wedgwood porcelain in the image?)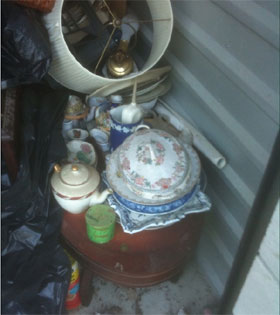 Over time, he has found a great array of designer brand items kept in storage units.  Maybe this will be more than just a bag!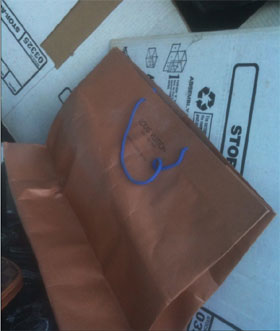 Rule #4 – Unless in a climate controlled unit, you might want to leave artwork of all kinds somewhere else.  With the heat and humidity, this print has probably acquired foxing, and other paper issues which could greatly depreciate the value.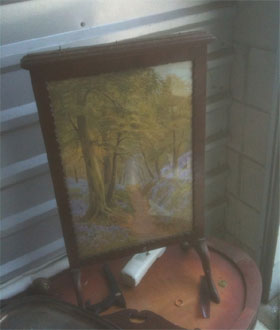 Ahhh, reward!  Hopefully the movement is still in good working order!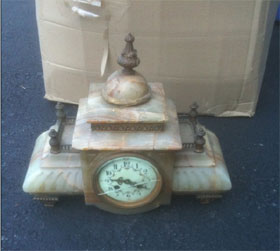 All in all, this wasn't a bad buy.  Lots of garbage and furniture to toss, but the porcelain (Wedgwood, Nippon, Bavaria), there was a piece of Roseville pottery, the clock and a few misc pieces of furniture will net him around $800+
Not bad for a $50 investment!
Happy Hunting!
Reyne