Collecting Fine Art – Are You Art Smart? – by Reyne Haines
January 18th, 2010 by
admin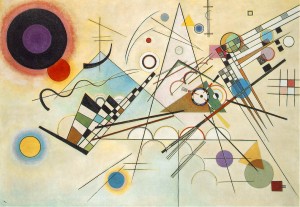 So you've decided to make the leap and collect art.  You read about Hugh Grant buying an Andy Warhol for $3 million and selling it later for a little less than $25 million and you think…this is for me!
Ok, maybe you aren't a $3 million dollar buyer, but you have a few nickels to spend.  You head to New York City to visit with some of the top galleries.  As you enter your first shop, you are greeted by the gallery owner. He inquires about what "style" of art you are interested in. Impressionism, Cubism, Old Masters, Realism….you realize you have a lot to learn.
To get you quickly up to speed, below are a few commonly used words to describe some of the more popular styles of art, along with a few examples to give you a visual:
Cubism:  Cubism was founded in Paris in around 1907 and ended in 1914.  Cubism artists rejected conventional styles of art and instead of creating artwork from one viewpoint; it took from that of many. Cubist art often took form in geometric planes. This style of art was founded jointly by Braque and Picasso.
Expressionism:  This movement took place from 1905 to 1925.  Art in this form extended beyond visual art and was also seen in cinema, dance and theater.  Expressionists exaggerated images for reaction or effect.  Bright colors and extreme brush strokes were also used.  Two of the most notable Expressionist painters were Wassily Kandinsky and Marc Chagall.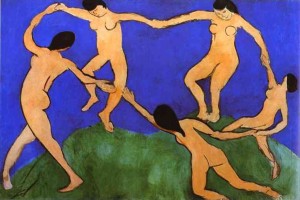 Fauvism:  Founded in 1905 by Henri Matisse. Fauvism went against the theory of Impressionist ideas and had no formal theories – and emphasized realism.  It made its debut at the Salon d'Automne in 1905. It shocked and appalled its viewers and critics. They did not understand its sense of bold expression. Fauvism ended in 1907.
Impressionism:  Founded in France in 1867 through 1886.  This movement was more about color than detail. The image was looser in design and was most often a landscape or outdoor scene. Claude Monet was the founder of the French Impressionist movement.
Symbolism:  The Symbolism movement lasted from 1885 to 1910.  Artist of this style painted in a more mystical nature.  Images evoked feelings and emotions of the artist. They also leaned towards the darker side of Romanticism. Romanticism was rebellious and Symbolism was hieratic. Leaders in this movement were Paul Gauguin and Edvard Munch.
Recognized 20th Century Decorative Arts Expert and Appraiser.  As seen on CBS "The Early Show" and NBC's "The Art of Collecting". Haines has written numerous articles and books on collecting. Her most recent pubication is "Collecting Wristwatches" for Krause Publications which comes out April 2010.  Reyne is a frequent appraiser on PBS Antiques Roadshow.