April 8th, 2010 by
admin
In the words of Julie Andrews…"These are a few of my favorite things…"
I'm always looking at the latest and greatest. What new gadget is there to replace the one I bought 3 months ago; what colors and styles are in this season, what the hottest new accessories are on the market, etc. My eyes are often bigger than my pocketbook, so while I see plenty of things to fall in love with, my budget only allows me to acquire them one thing at a time (instead of everything at once!)
Not everyone can afford (or justify) a new $2500 purse each season, or a colorful Picasso for the new home. Does that mean we shouldn't have said items?
Of course not!
In my search for the next best thing, each week I'll talk about what all the fashion and style magazines are reporting as "must haves" and show YOU how to find something similar, for less.
This weeks "Favorite Things" finds…
FASHION:
Oversize bags are still in. What girl can travel without one?
Hilary Duff was seen carrying her Hermes Birkin Bag recently:
If you don't have multiple thousands to shell out, have you considered buying a pre-owned Birkin?
There are numerous legitimate dealers of vintage and gentle used accessories that can have you hooked up and looking like a celeb overnight.
Visit our friends at "Strictly Pursonal" to see their great selection of pre-owned AUTHENTIC designer bags: http://www.strictlypursonal.com/
JEWELRY:
A common question asked on the red carpet is not only who are you wearing, but what jewelry designer are you wearing as well. Many names come to mind such as Yurman, Van Cleefs, Tiffany, Cartier, etc.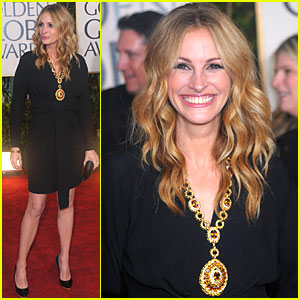 Have you considered rockin some vintage Chanel to make a bold, yet affordable statement?
Try visiting Very Vintage: http://www.veryvintage.com for an assortment of yummy things.
Finally, I've seen numerous fashion magazines lately with photos and advertisements of necklaces sporting vintage looking key's hanging from them like the one seen on the neck of Kate Moss here: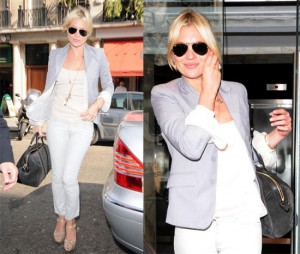 Naomi Watts was seen wearing one in 18kt gold valued at $800 in the latest issue of InStyle.
Certainly you can hit your local antique shop and find numerous authentic Victorian keys for a few dollars and hit your local jewelry store for a great necklace to hang it on. If that's too much trouble, why not visit Etsy.com – they offer numerous artists selling them for under $100.
I'd love to hear how you take the "old" and make it new again. Write me here!
Happy Hunting!
Reyne
"Reyne Gauge" is a monthly syndicated column written by Reyne Haines.  Purchase Reyne's new book "Vintage Watches" by clicking Here