Antique Helper Auctions – Indianapolis Contemporary: Art & Design Auction
May 4th, 2010 by
admin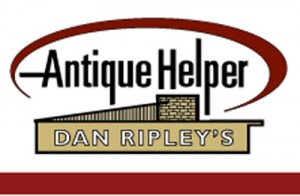 Mindy Taylor Ross of Art Strategies, LLC and Christopher West of Christopher West Presents are seeking consignments in contemporary art and design for the first in a series of contemporary art auctions to be held on Friday evening, June 25, 2010 from 5pm to 8pm at Dan Ripley Auctions (2764 E 55th Place, Indianapolis, IN 46220). The auction will include lots consigned directly from artists as well as pieces from the secondary market and will include a mix of local, regional and national artists.
*** Please note if you are seeing this for the second time, the auction has been changed to June.  We have been overwhelmed by submissions and have decided to add a few weeks to our timetable to make our selections and make this the best auction possible.
For more information or to propose contemporary art or design for the auction, please contact either Mindy or Christopher by email using the information below:
Mindy Taylor Ross–artstrategies@me.com
Christopher West–cw@christopherwestpresents.com
Why are we doing this?
To support the growth of offerings in contemporary art in Central Indiana and to support the growth of our Indiana-based artists and organizations in this tough economic time. In addition to helping to generate sales for you, this initial auction has a charitable benefit–5% of the hammer price of each artwork will be donated by Ripley to the Contemporary Art Acquisition Fund at the Indianapolis Museum of Art. If you would like to talk about donating 100% of your proceeds to IMA, we'd be happy to help with that as well. Our friends in the arts are struggling, like many people, and we need to support them. This charitable contribution does NOT effect your net from the sale. It is a donation given by the auction house from their proceeds.
Why should you consider being involved?
For the same reasons stated above. You can turn your pieces of contemporary art & design that you may not be using anymore into cash, and maybe find something new at the auction, while supporting the local art scene. Additionally, this outlet offers you a new way to reach buyers outside of the Indianapolis-area through Ripley's marketing efforts and his well established network of on-line and phone buyers.
What you can do to help?
Consign great pieces of contemporary art and design and tell your friends and family to come out and buy on June 25th! We'll be crafting emails to potential buyers who may not know a lot about auctions. We want to demystify the auction process and to have everyone come out, have fun, and BUY SOME ART. This is NOT just for experienced auction buyers. Consign to us and help spread the word.
Here are the details:
.
.        All consignments will be published in a 4-color print and on-line catalogue
.        The auction will be advertised in local and national print publications and on prominent on-line sites such as artnet.com
.        Sales results may be listed on artnet.com
To propose consignments for the sale send us ASAP the following information via email to the addresses above. If you are unable to gather the below info, drop us an email anyway and we'll arrange a time to come to you:
.        Digital images of work available for consignment. Please be sure each image is titled to match a corresponding description list. (There are no image size requirements but please be sure it is a good clear image of the work.)
.        A Word Document that contains descriptions of each artwork and which clearly corresponds with the names of the digital image files. Descriptions should contain as much of the following information as possible:
.                                Your contact information [include US mailing address, email address and phone number(s)]
.                                Title of the work, Year of execution
.                                Medium
.                                Dimensions
.                                The price that you believe you would normally be able to sell this work for in a gallery setting.
.                                Any descriptive information that you think would be helpful for our consideration and/or for a catalogue description
Again, if you are unable to gather the above information, call or email me and I'll help! We will notify you about pieces we are interested in consigning. A consignment form will need to be executed for each artwork.
All artworks will need to be delivered to Dan Ripley's auction house by Monday, May 24th, 2010 so they may be photographs and logged for the catalogue.
When is this Happening?
Thursday, June 24th, 2010–Preview party at Ripley's Auction House (time TBD)
Friday, June 25th, 2010–Live auction here in Indy (time tentatively set for 5-8pm)
And where?
Dan Ripley Auctions
2764 East 55th Place
Indianapolis, IN 46220